Is Your Home Standing Out?
We'll Make Sure Yours Does!
PROFESSIONAL PHOTOGRAPHY
Did your previous Realtor® use his/her cellphone to take your home's photographs? How well did those turn out? How was your home displayed on the marketplace? Well, with I Think Realty you don't have to worry, we only use professional photographers when we list a home. If your listing doesn't have big, beautiful photos then you're going to have a problem.
---
PROFESSIONAL VIDEO
Video is the new rage, adding video to an email increases the click through rate by 200 to 300%, adding video to your listing increases inquiries by 80%, videos generate more than 1200% more social shares than text and image posts, just with this stats why wouldn't you want to increase the exposure of your home? This is a standard service in our listing contracts. Don't hesitate call us today! 863-292-6895
---
PROPERTY WEBSITE
If you're home is on the market it deserves its own website. The Multiple Listing Service and all the other real estate portals are NOT enough. They don't offer the space and flexibility that an individual, private website offers, and they obviously don't showcase your home as "the one." Because today's buyers are "busy" people, they like to save time by researching online before they ever meet with an agent (just like you're doing now). That makes it imperative that the photos, videos and accompanying narratives on your home's website present your home in its very best light. Our property websites come a 100% Up-time Guarantee, they are mobile responsive, NO third party advertising to distract the buyer, NO competing real estate listings shown, always accurate content and home details, NO innacurate home value estimates, as well "tags" visitors for re-targeting. Click on the photo above to view a live site of one of our properties.
---
MLS LISTING AND PROPERTY SYNDICATION
We will enter your listing onto the MidFlorida Multiple Listing Service (MLS) used by over 48,000 Real Estate Agents and Brokers in Central Florida where it will be syndicated to the largest and most viewed real estate portals in the world. We will make sure your listing has all relevant information, plenty of big beautiful photos, video, professionally written narrative to highlight the best attributes of your home.
---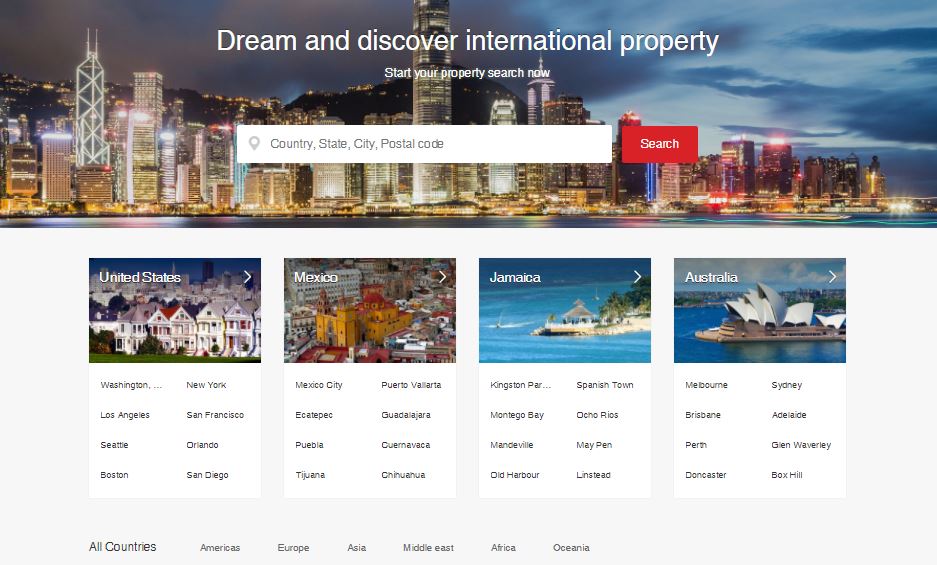 INTERNATIONAL EXPOSURE
Did you know that in 2016 foreign buyers, purchased $24.2 billion in Florida real estate, and that in that figure were 61,300 residential properties, making up 15% of all sales in the State of Florida. Also the median price was $259,400 for foreign buyers, making 18% higher than the median price of Florida's existing home sales. Another important stat is that Latin American and Caribbean buyers accounted for the largest share of foreign buyers in Florida at 39% with Canadians coming in at 22%, Europeans accounted for 23% and Asians at 10%. We will make sure your home is exposed to the largest pool of foreign buyers possible, we have the expertise, knowledge and most importantly the network of professionals to handle the most complex international transactions. We are also fluent in Spanish and Portuguese.
---

SOCIAL MEDIA / COMMUNITY MARKETING
We will run a targeted campaign to reach prospective buyers through different social media channels to ensure your home is presented to the largest pool qualified buyers in the marketplace. These are not just social media posts but actual sponsored and paid advertising in Facebook, Instagram, Snapchat, Google PPC and others. We would be happy to discuss this options with you. And of course there is no additional charges or fees for this service.
---
HIGH IMPACT YARD SIGN
Our yard signs will provide prospective buyers with plenty of IMMEDIATE information on your home including price, details, photos and videos with a simple text message. Long are the days of picking up the spilled flyers or refilling that flyer box. Not only will the information will be readily available we will receive the prospective buyer's phone number to follow up with him/her and set an appointment to view your home.
---
PRINT MARKETING CAMPAIGN
Did you know that people view physical advertising longer than digital advertising? Physical advertising produces a stronger emotional response, triggering activity in the brain that is responsible for value and desirability, which signals a greater intent to purchase. That's the reason we run a full print campaign on the sale of your property, including leave-behind flyers, marketing flyers, postcards, door hangers, business cards with your home information on them. We will be happy to bring you samples of our marketing materials when we interview to be your Realtor®, or if you'd like call us at 863-292-6895 and we will mail you some samples.
---
Public and Broker Open House
Together with you we will decide whether a public or a broker open house will be more appropriate for your home. We will plan, promote and carry out the open house in a professional, efficient manner as a way to get either interested buyers or top producing brokers that are currently working with buyers looking for homes similar to yours.
---
There are many other activities we undertake on behalf of our clients to ensure their home is sold at the right price and within your timeline. For a private, confidential and absolutely no obligation consultation please email us at info@ithinkrealty.com or just call us at 863-292-6895. We would love to be your Realtors®!