I can help you determine which updates to make to increase your home's value - message me to get started today!
#thehelpfulagent #fixerupper #houseexpert #homereno #listreports #upgrade #home #realestate #invest #realestateagent
#Ithinkrealty #Floridarealestate #Floridaliving #centralflorida #sunshinestate #corinnasellscentralflorida #centralfloridarealestate
#centralfloridarealtor #polkcountyrealestate #disneyarearealestate #realestateinvesting #realtorlife #homepurchase #newhome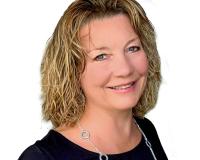 Originally from northern Pennsylvania. I grew up around Lake Erie. Loving all things sand, sea and Sunsets. For the last 28 years I have been happily married to my husband, who currently serves as a P....