Of course, I wouldn't say no to any of these features! Is there a luxury addition you've been dreaming of?
#thehelpfulagent #dreamhome #houseexpert #luxuryhome #listreports #upgrade #home #realestate #realestateagent
#Ithinkrealty #Floridarealestate #Floridaliving #centralflorida #sunshinestate #corinnasellscentralflorida #centralfloridarealestate
#centralfloridarealtor #polkcountyrealestate #disneyarearealestate #realestateinvesting #realtorlife #homepurchase #newhome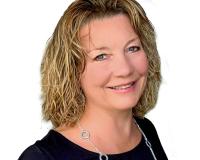 Originally from northern Pennsylvania. I grew up around Lake Erie. Loving all things sand, sea and Sunsets. For the last 28 years I have been happily married to my husband, who currently serves as a P....